Today we had to rearrange plans, but we're experts in that, so it was OK!
I gave some feedback, based on writing I checked, on the differences between B2 and C1 sentence structure or wording, thanks to work by Encarni, Gema and Marina. I forgot to ask Luz to show you all her Writing File, which is great!
We just had one exam practice performance, by Marina and Sonia. I really congratulate Marina for the progress she's made this year! You did good work with the task, and you did not make many mistakes. You need to be more confident, less hesistant, but that'll come if you keep working, strengthening your connection to the language. Sonia also did great work with her assignment, and she would certainly pass a C1 test. Still, keep the good work up!
I gave Karen, Lucía and Sergio my pending feedback. But I can't tell you about it now, because I'm so tired and I've got so much to do! Excuse me!
I addressed the questions Soluna posed, and we analyzed a bit what happened in Soluna & Lorena's performance, and it felt weird because none of you, dear women, came to class today. So — we considered what we can do when our role is mostly ask and the other person's role is mostly to explain. I wonder if any of you can post ideas we mentioned or that you have as comments to this post! We mentioned: recaps at the end to allow the person speaking less to balance the amount of language offered, expaning points in questions by making personal comments or telling anecdotes (travel agency: questions, long answers, final explanation by customer on how happy she is because she booked that package holiday, for she loves the country, she's read so much about it and … and they were saving for this for years! and so on).
Ideas for scenarios you could encounter while taking a speaking test: http://www.talkingpeople.net/tp/skills/speaking/commstratsindex.html
Particularly the following pages:
Check out Useful Language for Conversations/Interactions + Communicative Strategies with audios

Developing Communicative Strategies for various scenarios: Questions to help you find scenarios to develop useful language to overcome problems while communicating.

Communicative Strategies: What's the word for…?

Beginning Dialogues

Oral Textual Awareness & Communicative Strategies + Tips for Speaking Tests (madrid)
Orals: Karen and Lucía explained why they were sad I was taking Sergio away, so I suggested Romina take her oral with Mario. This means Dessi and Isabel would be together without Romina. I really think they'll enjoy it. But — next Monday I'll confirm things.
I'd like to comment something I told Germán, because I've witnessed his progress since 2013-14, when we met in NI (Intermediate). His work in this course has been extraordinary and his progress since we met, too. Now I know better because when we met in 2013 as he was so silent but did exercises so well, including speaking, of course (we used a textbook), I thought perhaps he already had a good level. Now I think you've made the most of your time with us. You've always worked really hard at home. I've seen traces of what I teach in your work throughout this year. Once you get your certificate, I think you'll be free to make a more intimate emotional connection and enjoy the language even more! Well, I could be wrong, perhaps you already have it! It's just an impression.
Some homework:
Read my Lexical Creativity workshop so that we can create words next Monday! https://c1coursebymf.wordpress.com/creating-words/
Read Fundraising – Crowdfunding before Wednesday next week, please. It's here: https://c1materials.wordpress.com/articles/
I mentioned I thought you underused my materials, too.
---
Plans for next week – updated!!
Monday
I'll bring the summonings to orals that will be published on the Department's Board and in class. That'll be it!
We'll do a listening activity Maria José designed.
We'll have two oral exam practice performances: Cristina and Clara and Dessi and Romina.
We'll make up words! So please, read my lexical creativy workshop, all of it. And then small groups in class will use the affixes worksheets to review morphology and make up words. You can also use other wordformation resources to create words. This is such a beautiful workshop! I hope you can read it and read the work students did some years ago. And of course, if we manage to devote some time to this, I'd like you all to post here the words you created. I'd copy them some day on talkingpeople.net.
Wednesday
We'll have three speaking test practice performances: Dolores, Marta and Cristina R.; Isabel and Germán; Gema and Encarni.
And then… I'll speak about this book and each person will read one of the one-page stories! Then I'll give away 4 books. I'll present the book and then you can write a name on a piece of paper so that person gets it! I'll see who has more votes and then we'll give it to him or her.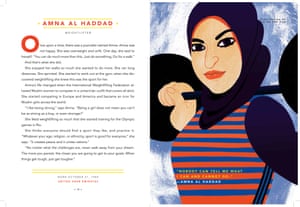 I'd be grateful if some of you allowed me to videoshoot your reading aloud. If you encountered a word you did not know how to pronounce, it would be OK to ask and I'd say it and then you could simply read the sentence again with the word. I also think we should try to take photos next week for the photo collage for this banner. But perhaps you could do that later. Whatever! But remember to send me the pics!
This book costs 20 euros, and I'll be buying it with next year's budget for our school. I want to buy three copies in English and one in Spanish, the languages the book is in. I'm telling you this in case you wish to collect 1 euro from different people and buy one, which you could all sign for our Biblioteca Desarrollando Inteligencia Feminista! but please, don't feel obliged! I'm just asking in case you want to do that! 😀
https://www.iberlibro.com/servlet/BookDetailsPL?bi=22307994244&searchurl=kn%3DGood%2BNight%2BStories%2Bfor%2BRebel%2BGirls%26sortby%3D17